Monday, May 13, 2013 at 9:01AM
We talk a lot about branding. But have you ever thought about "branding". Really? Like branding cattle. There are actual guidelines in designing a "brand". I thought this was really interesting as it's one of the oldest forms of using symbols to create ownership. This is from the Texas Brand Registration.
How To Design A Brand
The best rule to follow is to keep the image simple. Simple brand designs are easier to read and are less painful for the livestock.
A brand design consists of 2 or more symbols. Many brands have 3 units in the design. Few brands have more than 3 units.
Brands records include the design of the brand and its position on the livestock.
Left or right:

Brands are based on 4 kinds of marks, used alone or in combination.
Letter of the alphabet
Numbers
Lines and circles
Pictures
Brands are read from left to right, top to bottom, from outside in.
Sometimes when the letters or symbols are joined, the word "connected" is included in the reading.
Samples: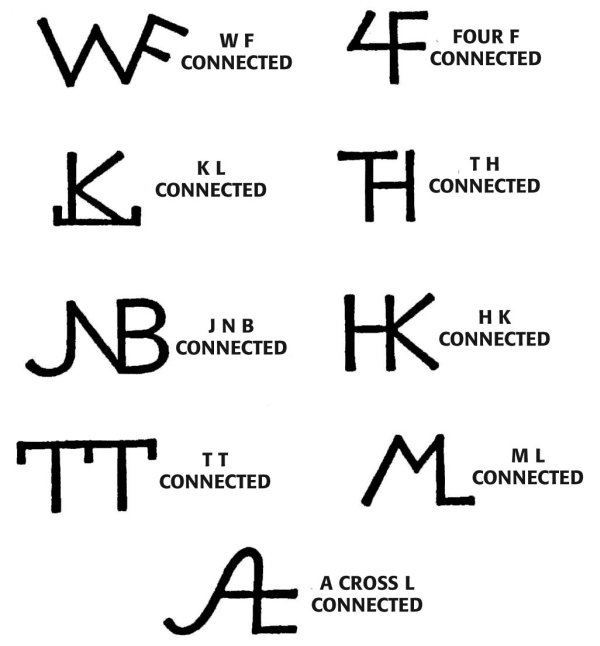 However, often the symbols are read as though they were separated by space.
Samples: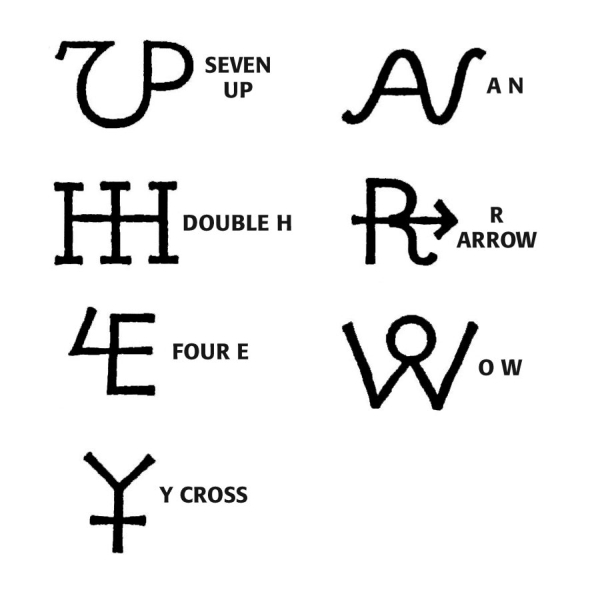 We might know this as a hashtag these days, but it's a pigpen.
| | |
| --- | --- |
| Four rails are read as pigpen | |
There's a whole strategy in combining characters to create a unique and ownable brand. It's not so far off from our more advanced world of branding...considering they have one color to work with. A history lesson worth learning!